Promote your Flower Business with Videos via Smartphone
For the latest trend in promoting your flower business on social media, look no further than your smartphone.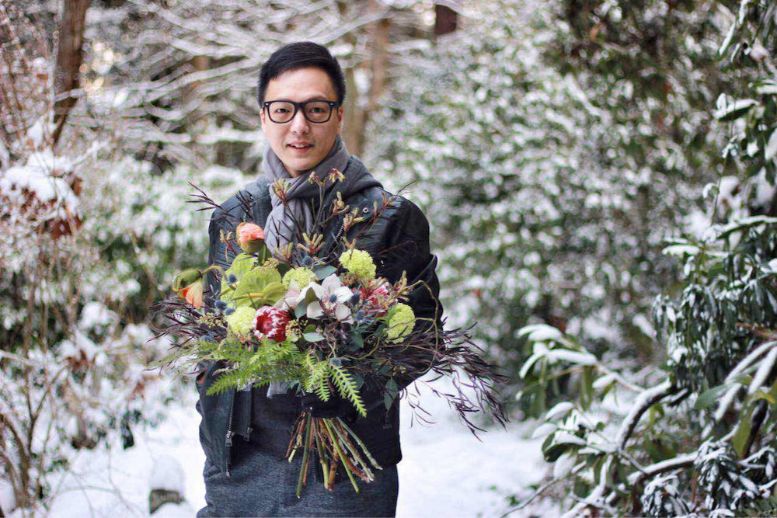 Donald Yim AIFD, PFCI suggests that flower videos are the next step for posting online. "Today it's easy to make video with your cell phone!" he adds.
Sharing creative content helps establish your expertise while marketing your goods and services to potential clientele. Video allows you to connect directly with your viewer.
Video empowers people to act. Currently, online video posts have three times more engagement than photos on social media.
According to Moovly.com, you are 53 times more likely be listed first on Google with a video embedded on your website.
According to buffer.com, "Facebook video receives, on average, 135% more organic reach than a Facebook photo."
The good news is that videos don't have to be visually perfect, it's the content that really matters.
"You don't have to be perfect to be amazing!" says Donald Yim .
Consider it an investment
Social media gives floral businesses and entrepreneurs the opportunity to connect with prospective clientele they might not reach otherwise.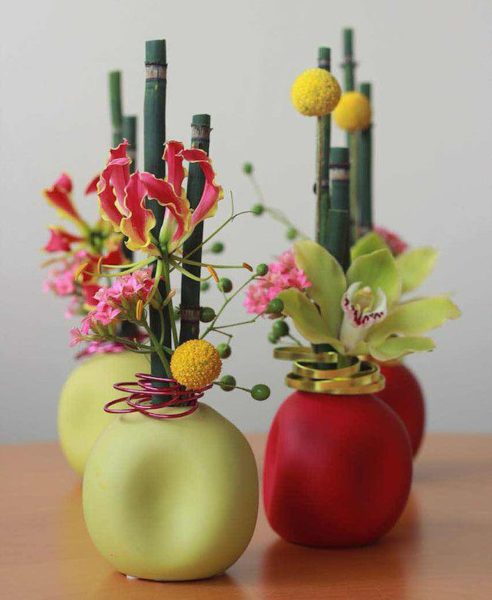 This fast, free (or relatively inexpensive) way of connecting is a powerful tool. It's driven by the astonishing number of people using it worldwide each day.
While many people complain that social media is time-consuming, others insist that it's an investment of time in the growth of your business.
At first, it may seem challenging to people who wear multiple hats at work.
Actually, as little as 15 – 20 minutes a day of creating posts or answering questions can produce results. Simply create an effective plan and follow it.
If you're uncomfortable with posting online, hire an intern to get you started and establish your style and schedule.
Make it a priority
Establish what you hope to accomplish. Brand awareness? Increased sales? In-store traffic? More phone orders? Set goals based on your desired outcome and make it a priority.
Work backwards from your desired end result to create a plan that aligns with your goals. This helps determine which steps should be taken first.
Start by asking these important questions.
Who, What, When and Where?
"Who" is your target audience. Look for pre-qualified prospects – people who are already interested in the information you have to share.
"What" are they interested in? Content that piques their interest, answer their questions, or solves their problems. This builds an audience.
"When" can they be reached? Timing matters, but recommended times for videos vary. Look online to see the times your current customers respond and start there.
"Where" should you go to find them? Chat communities, industry forums, local community pages. To look for like-minded viewers, start with sites that interest you.
Create a schedule that sets aside time to complete the actions needed. Develop a social media content calendar of planned topics.
Present products in action
Today's consumer wants to see products in action before making a purchase.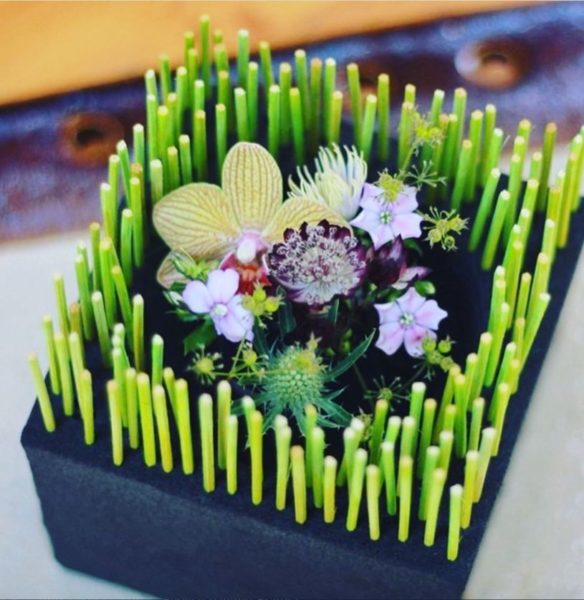 Share live footage captured in your shop, during installations, or at events to create visual interest for your blog, website or product line. Be sure to adapt your videos for mobile users.
Choose topics you're enthusiastic and passionate about. Enthusiasm is contagious and people are naturally attracted to influencers who share their passion.
Listen to your customers and respond to their posts and comments. People react to emotion. They become followers when they feel connected, creatively inspired, or a message resonates.
How long should your videos be?
Wistia.com suggests that "two minutes is the sweet spot. After that, the drop-off in engagement is significant."
According to wistia.com viewers sometimes expect that tutorials or narrative-driven stories will be longer – like 6 -12 minutes, but "every minute beyond 12 means you are losing people."
Focus on building trust not traffic
Customers love visual content, live video streams, Q & A sessions and interviews with influencers. Create a plan of consistent content for your audience including inspiring ideas, informative how-tos, seasonal designs, etc.
Meeting the needs of your viewers builds trust which creates long-term relationships.
"Be a voice not an echo," says Donald.
Engaged followers will naturally promote your business with their likes and shares. Others will be attracted to this 'social proof' of your expertise. The combination builds site traffic for your brand.
Donald offers this outline of suggestions.
Equipment
Smartphone / tablet
Tripod / gorilla grip tripod
Software or App
iMovie
Adobe Premiere
Wondershare Filmora
Lighting
Natural lighting (e.g. against the window)
Studio lighting (e.g. umbrella lighting)
Ring lighting (e.g. commonly use by YouTubers)
Clean Background
Keep it simple (e.g. clear table)
Clean, uncluttered background
Focus
Make sure it is in focus! (E.g. use autofocus in your camera)
Photograph from different Angles
Front / side / top angles for better for editing
Place arrangement at least 2-feet from the wall for greater depth
Bonus Tips for Making Better Videos
Plan before you shoot (e.g. title, style, flowers, purpose, sequence, features)
Script (e.g. simple form)
Music (e.g. make sure it's royalty free, meaning no copyright)
Arrangements (e.g. prepare two. (1) finished, (2) to demo step-by-step.
Duration for video (e.g. short and sweet, to the point)
Consider special effects (e.g. time lapse to speed up your process)
If you find it difficult to speak in front of a camera while making a video, Donald suggests that you "create a time-lapse video with a musical background instead." As in this how-to video using a Lomey Design System.
Develop a fun signature
For fun, Donald recommends that you create a floral signature.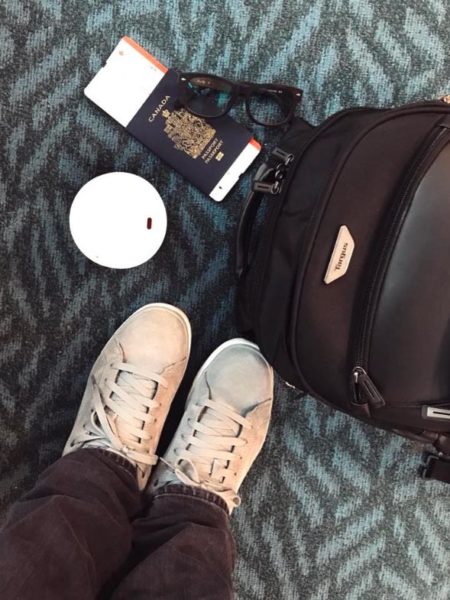 "Everyone knows that I like shoes. Once I took a photo of my new shoes with flowers and got a lot of engagement from the post. Now when I travel, I take pictures of my shoes. It's fun and has become my floral signature."
His best advice?
Determine the benefits you have to offer others. Educational? Lifestyle? Entertainment? How can you best connect with your clientele or audience?
"It's important to use different social media platforms to engage followers. But, don't try to do all the social media platforms at once!" He cautions.
Rather than spread your efforts too thin, master one social media platform before moving on to another. "Always opt for quality instead of quantity!" says Donald.
Use your website, eBay, Pinterest, etc. to also drive traffic to your online business.
Recognize and follow trends
Follow peers, competitors, and influencers that offer great content. See what concepts and trends interests their audience. Would similar information interest your viewers?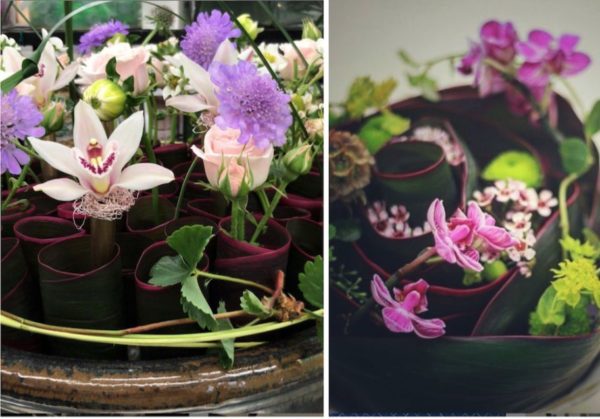 Surf floral chat communities for the comments of your clientele. Address these subjects in your posts, especially if it helps to solve a challenge or point of pain for them.
Use a clever mix of interesting text, candid photos, and informative videos to share your story and create an effective marketing campaign for your floral business.
Remember, people are more likely to share fun, creative, entertaining, or emotional videos. This makes storytelling more important than ever.
The biggest challenge?
"Consistency!" says Donald. "Providing a consistent, quality message is key."
Decide how often you will post and stick with your plan.
Share who you are as well as what you do, rather than just promoting your work.
Occasionally add something personal in the mix so the viewer understands who you are. Some people assign one day a week for personal posts.
However, "floral designers should post more flowers than pets or kids," cautions Donald. "Shop owners should post more about the flower shop – new items, the special of the week, in-store events, etc." Create a separate page for the majority of your personal posts.
Practice makes progress
You've always heard that "practice makes perfect". According to Donald – "practice make progress!"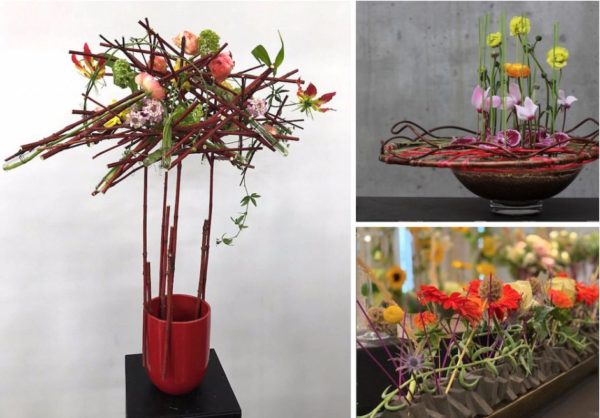 He recommends that you start to making online videos to find and engage your audience.
"You have to make your first video to learn how to improve," says Donald. If you're not even making videos how can you improve?" Practice make progress! 🤓🤓
Congratulations to Donald on his recent success! Donald placed 1st at the 51st Sylvia Cup at the 2019 Society of American Florists convention in the US and 5th place in the 2019 World flower art Contest in Beijing, China. 👏👏👏👏
What's trending next?
Once you're proficient in posting online videos, consider creating animated videos for your floral business!
Did you find this information helpful to you for promoting your floral business? Please let us know in the comments below.